Juvederm Ultra Plus XC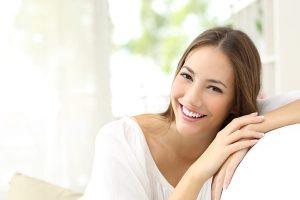 As we age, our skin changes. Over time, the natural volume of youthful skin begins to diminish as wrinkles and folds form. But with Juvederm Ultra Plus XC injectable gel, you don't have to just sit back and let it happen!
How does Juvederm Ultra Plus XC work?
Juvederm Ultra Plus XC is a smooth consistency gel made of hyaluronic acid—a naturally occurring substance in your skin that helps to add volume and hydration. Dr. Hany Zaki will ease this injectable gel under the skin to quickly restore your skin's volume and smooth away facial wrinkles and folds, like your "smile lines" or "parentheses lines" (or nasolabial folds—the creases that run from the bottom of your nose to the corners of your mouth).*
With Juvederm Ultra Plus XC, the injection process is comfortable, safe, quick (about 15 minutes), and provides fast results with minimal recovery or downtime.* It also contains a small quantity of local anesthetic (lidocaine) to minimize any discomfort during and after your skin-smoothing treatment.*
Treatments in Pasadena, California
During a complimentary consultation at Le Rêve Med Spa, Dr. Zaki and staff will evaluate your skin and discuss your goals. With this information, we will develop a treatment plan just for you! Call us at (626) 564-9025, or use our online booking form to get your free consultation!
Before and after photos
*Individual results may vary; not a guarantee.
---
Juvederm Ultra Plus XC is Used to Treat: