Facial Rejuvenation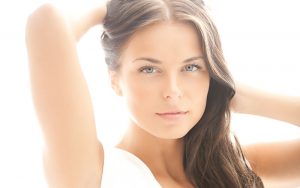 Facial rejuvenation treatments are designed to address and correct facial imperfections that have developed as a result of the natural aging process, environmental factors (i.e. sun damage), or genetics. The ultimate goal of a facial rejuvenation treatment is to restore the skin to a more youthful state, with a smooth, firm, even appearance that is free of wrinkles, lines, and dark spots. Facial skin is very delicate, and it is important that facial rejuvenation treatments effectively treat the signs of aging, without causing damage to the adjacent facial tissues.*
See how facial rejuvenation treatments work
Getting treatments in Pasadena, California
At Le Rêve Med Spa (located in Pasadena), Dr. Hany K. Zaki understands the importance of keeping up with the latest technological advancements in the field of non-surgical facial rejuvenation treatments, and he has equipped his office with cutting edge technology like the elōs Plus Workstation and Candela's GentleMax Pro laser system, which offer the following skin rejuvenation benefits*:
FDA-cleared treatment that revitalizes and reconditions the surface of the skin in a painless and non-invasive manner*
Targets the primary visible signs of aging, including, but not limited to: brown spots, rosacea, enlarged pores, fine lines, mild acne, redness, uneven skin texture*
Channels the bi-polar radio frequency and light energies of the elōs technology to heat the dermal tissue within the treatment area without causing damage to the surrounding tissues*
Firms and tightens loose skin while smoothing and enhancing the texture and condition of the skin*
Safe for use on all skin types and does not require any post-treatment downtime*
Typically provides gradual, cumulative results within 3-5 sessions at 3-4 week intervals.*
Applicator has a chilled tip that offers cooling contact to the surface of the skin during the session, ensuring that treatments are safe and comfortable.*
Employs the use of bi-polar radio frequency and light energies to safely heat the dermal tissue, which stimulates the body to produce collagen, the protein responsible for hydrating and firming the skin.*
Before and After Photos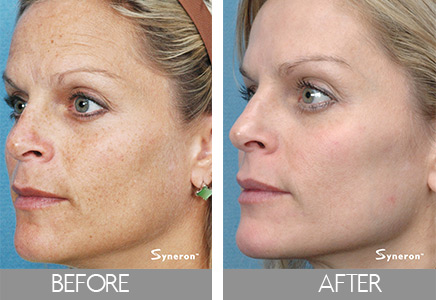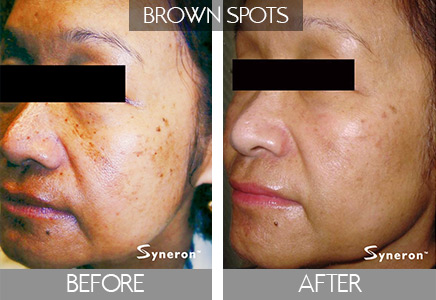 *Individual results may vary; not a guarantee.
---
Facial Rejuvenation is Used to Treat: