WHAT IS HYPERPIGMENTATION?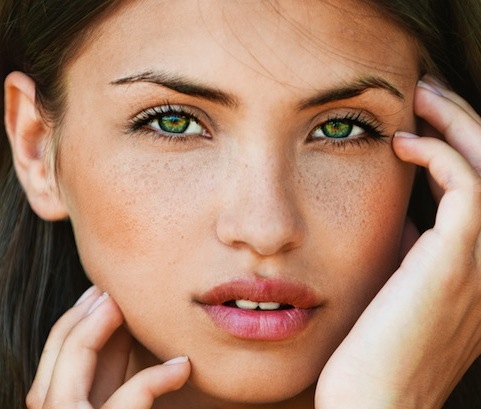 Hyperpigmentation is a common skin condition wherein the increased production of melanin (the natural substance responsible for giving the skin its color) triggers a pigment change or darkening of the skin. Although the primary source of hyperpigmentation is genetic, factors such as sun exposure, acne, and certain medications/drugs can all exacerbate this condition.*
Hyperpigmentation problems can take on a number of forms*:
Tan: excess melanin is produced as a defense mechanism from the UV rays of the sun, resulting in a darkening of the skin
Stain: brown or wine-colored skin discoloration
Nevus: birthmark
Melasma: dark spots frequently caused by hormonal changes (i.e. during pregnancy)
Solar Lentigenes: sun spots/freckles
Chloasma: liver spots
The successful resolution of pigmentation-related skin issues requires treatment by a competent practitioner with a strong background in the field of medical aesthetics, such as Dr. Hany K. Zaki, lead physician at Le Rêve Med Spa, located in Pasadena, California. Dr. Zaki is committed to staying up to date with the latest developments in the constantly evolving field of skin rejuvenation treatments, and has equipped Le Rêve with the most cutting edge equipment available, such as the elōs Plus Workstation and the GentleMax Pro laser treatment system. Both the elōs Plus and the GentleMax Pro have transformed the way hyperpigmentation and other problematic skin conditions are treated, enabling practitioners to address these conditions at their source, resulting in faster, more effective results.*
HYPERPIGMENTATION TREATMENT OPTIONS
Dr. Zaki and the Le Rêve Med Spa staff believe in a two-pronged approach to optimal skin care:
In-Office Skin Rejuvenation Treatment With elōs Plus and/or GentleMax Pro*:

The elōs Plus combines the power of bi-polar radio frequency and light energies to minimize the appearance of hyperpigmentation-related skin problems, even out skin tone, and revitalize the appearance of sun-damaged skin. Although the elōs Plus technology provides powerful results, the treatment is both safe and comfortable, producing dramatic results without requiring any post-treatment downtime. These treatments are appropriate for all skin types, and most patients are typically able to achieve optimal results with a series of 5-8 sessions.*
GentleMax Pro laser treatments utilize the power of laser energy to treat pigment-related skin issues (i.e. solar lentigenes, age spots, melasmas), and to even out the overall tone and condition of the skin. Treatments are both effective and comfortable, and do not require any post-treatment downtime.*
At-Home Medical Grade Skincare Regimen: Le Rêve Med Spa is proud to offer a line of medical grade skincare products from the well-respected Skin Medica product line that have been designed to slowly lighten hyper-pigmented skin, allowing our patients to extend and maximize the results of their in-office skin rejuvenation treatments.*
During your initial consultation, Dr. Zaki will assess the overall health of your skin in order to determine the severity of your hyperpigmentation. He will utilize this information to formulate a customized treatment plan (including in-office procedures and a home skincare program) that will address your pigmentation concerns and enhance the overall condition of your skin.*
*Any claims made within this video cannot be guaranteed. Individual results will vary.

CONTACT LE REVE MED SPA
At Le Rêve Med Spa, we understand that our patients lead very busy lives, which is why our overarching treatment philosophy is to provide our patients with effective aesthetic enhancement treatment options that can conveniently fit into even the busiest of schedules. If you would like to learn more about our skin rejuvenating corrective treatments for hyper-pigmented skin, please do not hesitate to contact our office today. We look forward to speaking with you, and to scheduling your complimentary initial consultation with Dr. Zaki.*
*Disclaimer* Any claims of improving pigmentation or appearance cannot be guaranteed. Individual results will vary.