How to maintain your natural Beauty in your 40's
Add Subtle Volume
A strategically placed filler for the under eyes or nasolabial folds (a.k.a parenthesis) can brighten and uplift your appearance.* Fillers add a subtle amount of natural-looking volume back to the facial structure, reversing the clock up to 10 years in some cases!* For best results, Dr. Zaki likes to use well-known products such as Juvederm or Restylane and he recommends a touch up once per year.* Schedule an appointment today to get started!
Learn More About Our Injectables
Stimulate Collagen
Our popular SRA (Laser Skin Rejuvenation) & Sublime combo works wonders for aging skin.* It can eliminate brown spots, decrease pore size and most importantly it stimulates collagen for a smooth and firm appearance.* Dr. Zaki recommends a total of 3 treatments done between 3-4 weeks for best results.*
View Our Skin Tightening Treatments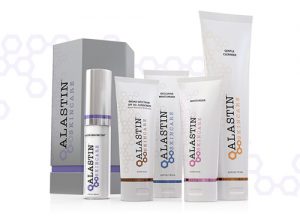 Restore Skin
Alastin's Restorative Complex is truly one of a kind! It helps support the skin's ability to produce both Elastin and Collagen and restores volume to plump thinning skin.* Use Restorative Complex AM/PM and you be amazed by the changes in your skin.* Ask our front desk how you can take some home today!
 *Individual results may vary; not a guarantee.