Skin Tightening
Skin tightening treatments are a great way to restore your skin to its youthful state. Collagen is a natural protein in the body that keeps the skin firm and young. However, when the collagen inside the body starts getting depleted, the skin begins to lose its firmness and tends to sag. This gives rise to fine lines, wrinkles and folds on the skin surface due to loss of elasticity.
A number of factors may contribute to the sagging condition of the skin. Aging is the leading cause, while other factors may include sun damage, gravitational forces, hereditary factors and certain diseases and medications. Dr. Hany Zaki and his team at Le Rêve Med Spa review the patient's skin condition and overall health status before recommending the appropriate treatment.
Skin Tightening Treatments in Pasadena, California
If you would like to learn more about the skin tightening treatment options that we use at our clinic in Pasadena: the GentleMax Pro and the elōs Plus System. These treatment options provide multiple skin tightening benefits, including boosting collagen and enhancing facial contours.
At Le Rêve Med Spa, we offer an initial complimentary consultation to help you find the best treatment for your skin. Book your free consultation today!
Before and After Photos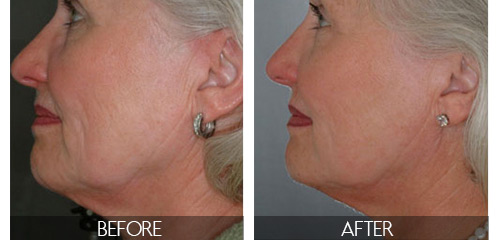 *Individual results may vary; not a guarantee.
---
Skin Tightening is Used to Treat: