Restylane
Restylane is one of the most popular injections for those who are looking to reverse the signs of aging. The product consists Hyaluronic Acid that is a natural sugar made by the body. This injectable gel is used to plump out the skin, give it more softness and to smooth out wrinkles and folds.* This treatment can also address acne scars and thin lips.
It is also often used to plump up the lips instead of BOTOX and silicone injections. This treatment is best done at a medical spa or a med spa under the supervision of an experienced plastic surgeon like Dr. Hany Zaki. If you are in Pasadena, Burbank, Arcadia or Glendale CA and are looking for an excellent med spa for Restylane treatments, head over to Le Rêve Med Spa.
What is the procedure like?
Dr. Zaki will inject small amounts of Restylane into the skin of the area where the wrinkles are present. This is done to give the skin some structure and to hydrate it. This also increases the volume of the skin, which in turn smooths out folds and wrinkles.*
Local anesthesia is given before the procedure – especially if injections are going to be given to the lips. Most patients receive Restylane treatments for about six months to maintain the youthful look.* There is no fixed price for Restylane procedures and the cost varies depending on the number of areas to be treated and the severity of the signs of aging that need to be smoothened out.*
Restylane treatments in Pasadena, California
To treat your facial wrinkles, acne scars, or thin lips, please use our schedule form to request your free consultation. The staff at Le Rêve Med Spa will ensure that you get the best treatment possible.
Before and after photos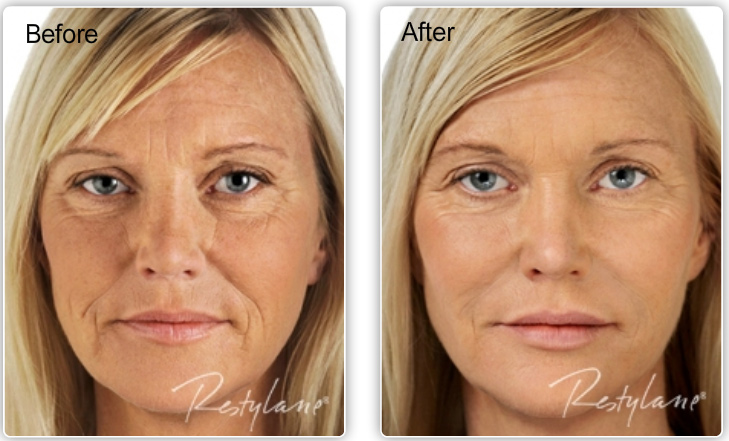 *Individual results may vary; not a guarantee.
---
Restylane is Used to Treat: