SKINCARE PRODUCTS
At Le Rêve Med Spa, we understand the importance of supplementing your in-office aesthetic enhancement treatments with an effective, medical grade, at-home skincare regimen, which we will carefully customize to meet your unique skincare needs. While med-spa treatments can help to address and correct pressing skin-related issues, a high quality at-home skincare program is the best way to maximize and extend your in-office results. We design our patients' skincare regimens utilizing products from only the most well-respected and established leaders in the skincare industry, such as the SkinMedica™, Revision™, and Fenix™ product lines.*
The number one reason to choose a medical grade skincare line over a line you can purchase at your local drugstore is that medical grade products are backed by scientific evidence! The SkinMedica™ skincare line is the result of more than 20 years of scientific product research, development, and clinical testing. Every product contains patented blends of recovery and growth compounds, and has been carefully formulated to rejuvenate the skin and help revitalize the skin's youthful appearance.*
Because each patient's skin is genetically distinctive and has been exposed to a unique set of environmental factors, a 'one size fits all' approach to skincare is grossly ineffective. When our licensed medical skin care specialists are composing your at-home skincare program, they take into account all pertinent factors, including*:
Age
Skin Tone
Fitzpatrick Scale Level (measure's the skin's ability to tolerate sun exposure)
Current Skin Concerns and Problems
Preventative Skin Concerns
Skin Hydration Level
Skin Type
After considering all of these variables, our trained technicians will select the optimal products to treat and correct your skin problems, prevent future skin damage, and enhance the overall condition and appearance of your skin*.  
Some of our favorite bestselling products are featured below:
SkinMedica Products
TNS Essential Serum


Appropriate for all skin types, this all-in-one rejuvenating serum reduces the appearance of wrinkles, while enhancing the overall tone and texture of the skin.*

TNS Eye Repair


Ideally suited for patients with normal to dry skin, TNS Eye Repair helps to minimize the appearance of fine lines and wrinkles around the eyes, and to improve hydration levels in the delicate skin surrounding the orbital region.*

TNS Lip Plump System


This simple, two-step system is formulated to augment the fullness of the lips and to enhance the lip texture, smoothness, and condition. The set includes TNS Lip Renewal® (applied on lips and around lip contour) and TNS Lip Plumper (applied on the lip area only).*

TNS Line Refine


Appropriate for all skin types, TNS Line Refine can be applied to any line or wrinkle on the face, and is designed to soften the appearance of fine lines and wrinkles, while improving the overall texture and tone of the skin.*

Daily Physical Defense SPF 30


Gentle enough for post-procedure or sensitive skin, this broad spectrum sunscreen is both oil-free and fragrance-free, and offers effective UVA/UVB protection for the delicate skin of the face and neck.*

Retinol Complex 1.0:


This best-selling product is suited for all skin types that have been pre-conditioned with a retinoid product of at least .25% strength, and helps to effectively minimize the appearance of fine lines and coarse wrinkles, while improving the quality of the skin tone and texture.*

Lytera Skin Brightening Complex


This skin brightening serum is formulated to minimize the appearance of skin discolorations while creating a more even skin tone and improving the overall condition and health of the skin*.

Lytera Skin Brightening Kit


This powerful all-in-one kit is appropriate for all skin types, and includes four of our top skin brightening products to minimize troublesome pigmentation issues, and to enhance the general appearance and health of the skin: SkinMedica Facial Cleanser (6 Fl. Oz.), Lytera Skin Brightening Complex® (2 Fl. Oz.), Retinol Complex 1.0 (1 Fl. Oz.) and Daily Physical Defense™ Sunscreen Broad Spectrum SPF 30+ (3 Oz.)*

Dermal Repair Moisturizer


This ultra-hydrating product can be used daily to restore lost moisture to the skin, to prevent future dehydration and moisture loss, and to improve skin smoothness, all of which will help to promote a naturally youthful, revitalized appearance.*

LATISSE® Lash Lengthening Treatment


A prescription treatment for the condition of hypotrichosis (insufficient lashes), LATISSE® is formulated to help patients safely and effectively grow longer, darker, and fuller eyelashes.*
We Offer Latisse Prescription Lash Lengthening Treatment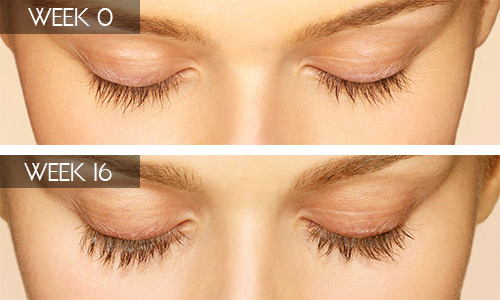 CONTACT LE REVE MED SPA
The overarching treatment philosophy of the professional team at Le Rêve Med Spa is to provide our patients not only with convenient in-office skin rejuvenation treatments, but also with a supplementary at-home skincare regiment to keep your skin looking its best.  If you would like to learn more about the wide variety of skincare products we offer, please do not hesitate to contact Le Rêve Med Spa today. We look forward to speaking with you, and to scheduling your complimentary initial consultation with Dr. Zaki.*
*Disclaimer* Any claims of improving skin appearance, tone, quality, or other conditions cannot be guaranteed. Individual results will vary.