WHAT ARE VASCULAR LESIONS?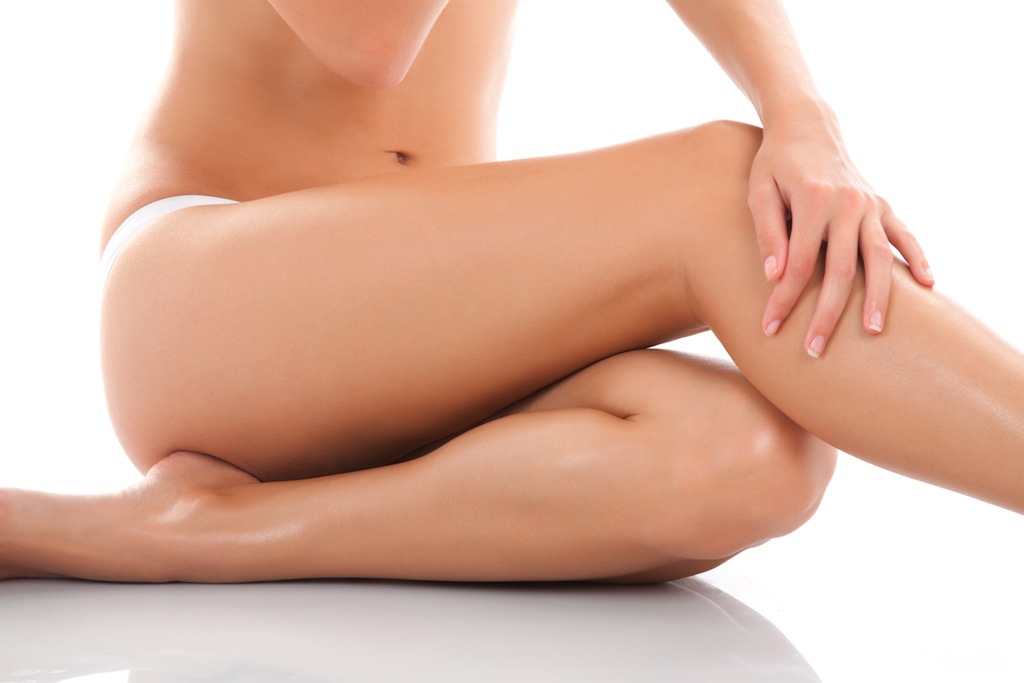 Vascular lesion is a general term to describe the category of inflamed or abnormally dilated blood vessels, which can sometimes show through the surface of the skin. Vascular lesions are primarily found on the face and legs, and may present in the following forms*:
Rosacea: an inflammation of the skin with symptoms including redness, dilated blood vessels, and acne. This condition can be exacerbated by any factors that lead to vasodilation (dilation of the blood vessels), such as: alcohol, caffeine, extreme temperatures, heat, sun exposure and spicy foods
Telangiectasia: describes capillaries that have been damaged and undergone an increase in size, becoming distended blood vessels
Spider Veins: superficial veins that are usually visible as red or purple and can be found on all the body, but mostly the legs
Varicose Veins: abnormally dilated and twisted vascular lesions, most often found in the leg region
LASER VEIN TREATMENT
There have been a number of advances in the treatment of vascular lesions over the past five years, and both Syneron's elōs Plus Workstation and Candela's GentleMax Pro System were developed as a systemic way to integrate the most recent technological developments in the field of non-invasive aesthetic enhancement procedures.  Benefits of having your vascular lesions treated with these cutting edge modalities include*:
GentleMax Pro:
Considered the 'gold standard' for the treatment of unsightly leg veins
Uses a beam of high-intensity light to penetrate deep into the skin tissue, in order to target and treat vascular lesion(s)
The outer layers of the skin are protected and cooled during the treatment session with Candela's patented DCD™(dynamic cooling device) technology
Effectively treats spider veins, telangiectasia, and other vascular anomalies with minimal side effects, and without requiring any post-treatment downtime*
elōs Plus*:
The elōs Plus System merges the power of bi-polar radio frequency and light energies to target and heat undesirable leg and facial veins.
Minimizes the appearance of unsightly veins and other vascular lesions without damaging the surrounding tissues.*
elōs Plus is equipped with a built-in safety mechanism that measures the skin's temperature and shuts off automatically if the skin temperature rises too quickly, thereby guaranteeing a safe treatment.
Any discomfort can be managed through the use of a topical anesthetic cream prior to treatment, and patients can return to their regular activities immediately after the session concludes.
This treatment can be performed on most skin types, and effectively addresses small red spider veins on the face or lower body, in addition to larger blue-green colored leg veins.*
Visible improvements in the appearance of vascular lesions may be seen after a single treatment. The total number of sessions depends on the depth and severity of the vascular lesions; however, optimal results are typically achieved with 1-3 treatments.*
In order to ensure the best possible results from your laser vein treatment sessions, these treatments should only be performed by a skillful practitioner with specialized training and a high level of experience using the elōs Plus Workstation and the GentleMax Pro System, such as Dr. Hany K. Zaki. Dr. Zaki is the lead physician at Le Rêve Med Spa, located in Pasadena, California, where he provides his patients with customized laser vein treatment plans designed to comfortably and cost-effectively minimize the appearance of aesthetically undesirable vascular lesions.*
CONTACT LE REVE MED SPA
At Le Rêve Med Spa, we understand that our patients lead very busy lives, which is why our overarching treatment philosophy is to provide our patients with effective aesthetic enhancement treatment options that can conveniently fit into even the busiest of schedules. If you would like to learn more about our laser vein treatment options, please do not hesitate to contact our office today. We look forward to speaking with you, and to scheduling your complimentary initial consultation with Dr. Zaki.*
*Disclaimer* Any claims of reducing, removing, treating, or improving veins cannot be guaranteed. Individual results will vary.