WHAT IS CELLULITE?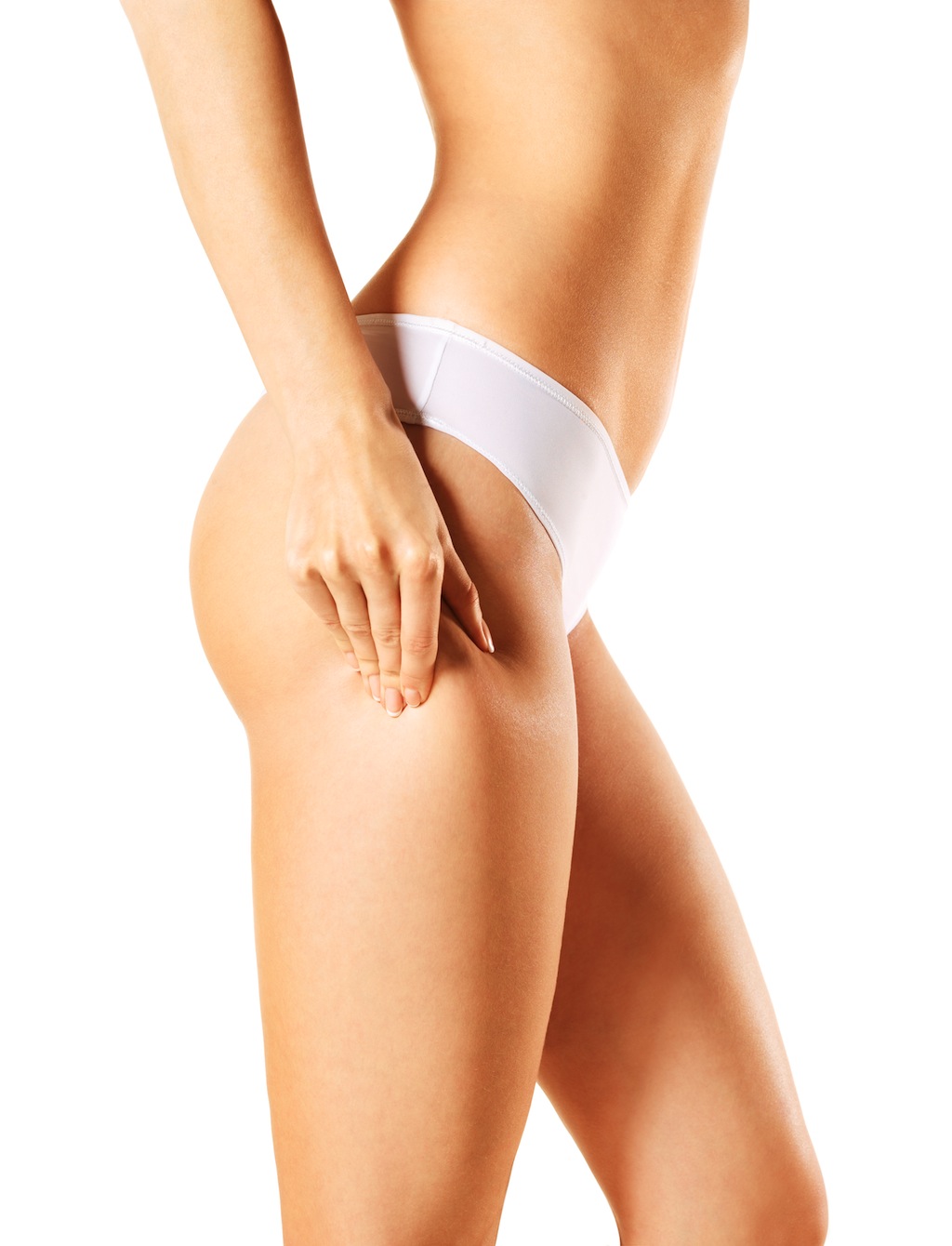 Cellulite refers to the condition wherein underlying fat deposits cause the skin to appear dimpled, lumpy, or to have an 'orange peel-like' appearance. Although the exact cause of cellulite is unknown, contributing factors may include genetics, age, sedentary lifestyle, low-fiber/high fat diets, and hormones. Cellulite typically appears after puberty and becomes more noticeable with age, as the skin becomes thinner and dimples/bumps become more prominent. The most common areas where cellulite is found are the: buttocks, thighs, arms, legs, abdomen, and flanks. Both thin and overweight patients may suffer from unsightly cellulite, which often proves resistant to traditional fat reduction methods such as diet and exercise programs. Schedule your cellulite reduction treatment in our Pasadena office by calling today!*
CELLULITE REDUCTION WITH VELASHAPE III
Although many creams, pills, gels and diet programs claim to eliminate cellulite, these statements are almost always unsubstantiated and are not backed up by any scientific evidence. Cellulite is a persistent and difficult aesthetic issue to resolve, and requires a powerful course of treatment that is designed to address the issue at its source, beneath the surface of the skin. Fortunately, technological advances in the field of non-invasive body contouring treatments have led to the creation of the VelaShape III—the newest model in the well-respected VelaShape line of body shaping equipment.*
By harnessing the combined power of infrared (IR), bi-polar radiofrequency (RF), and vacuum and mechanically-powered tissue manipulation, the VelaShape III is able to precisely heat the fatty tissue at the most effective treatment depths. Then the temperature of the targeted tissue has been raised to the appropriate level, this effectively promotes an increase in cellular metabolism, circulation, and lymphatic drainage, all of which serve to minimize the appearance of cellulite and reduce the circumferential volume of the fatty tissues, while simultaneously firming and enhancing the texture of the skin. *
In addition to offering outstanding results in a short period of time, VelaShape III cellulite treatments are both safe and effective for patients of all skin types and skin tones. Your treatment will be tailored to ensure your comfort throughout the entire session, and most patients find that the experience is highly comfortable—similar to that of a warm, deep tissue massage.  You will be able to return to your normal daily activities immediately following your cellulite reduction treatment, without the need for any post-treatment downtime. In order to achieve optimal results from your cellulite reduction sessions, it is important to have your treatment performed by an experienced physician who truly understands the VelaShape technology, and has the proper training and state-of-the-art equipment, such as Dr. Hany K. Zaki, lead physician at Le Rêve Med Spa, located in Pasadena, California.*
Dr. Zaki takes pride in keeping abreast of the latest advances in non-invasive cellulite reduction treatments, and has equipped Le Rêve with the VelaShape III in order to ensure that his patients are able to eliminate persistent cellulite in a safe, cost-effective manner. During your initial consultation, Dr. Zaki will perform a thorough medical evaluation, including an assessment of your physical health and cosmetic goals. He will incorporate this information into a customized treatment plan designed to address your specific problem areas and to help you sculpt a physique you will be proud to show off!*
CONTACT LE REVE MED SPA
At Le Rêve Med Spa, we understand that our patients lead very busy lives, which is why our overarching treatment philosophy is to provide our patients with minimally invasive aesthetic enhancement treatment options that can conveniently fit into even the busiest of schedules. If you would like additional information about having your cellulite reduction treatment performed using the VelaShape III at Le Rêve Med Spa Pasadena, please do not hesitate to contact our office today. We look forward to speaking with you, and to scheduling your complimentary initial consultation with Dr. Zaki.*
*Disclaimer* Any claims of reducing, removing, or treating cellulite and fat cannot be guaranteed. Individual results will vary.